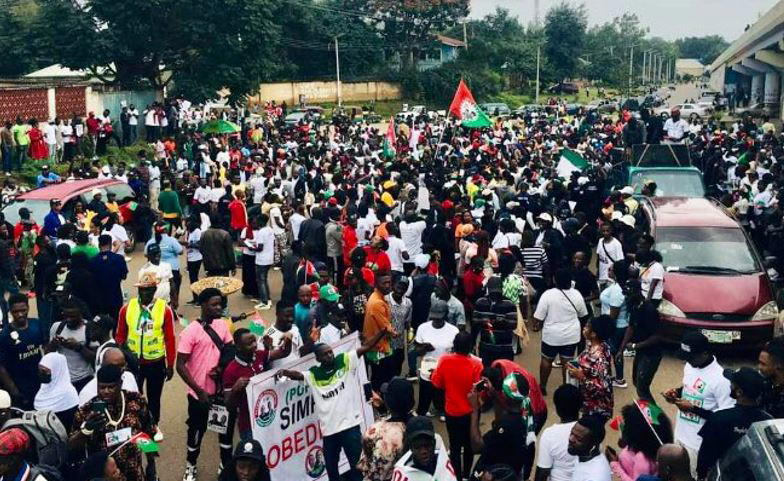 THE Centre for Transparency Advocacy (CTA), a nongovernmental organization, has opposed the 114% salary increase for government officials recommended by the Revenue Mobilization Allocation and Fiscal Commission, RMAFC, describing it as a mark of insensitivity amidst suffering Nigerians.
CTA, whose mission is to promote good governance to ensure that government actions and policies align with the principles of transparency and inclusivity, said the move is a slap in the face of the citizens who are already burdened by the removal of subsidies and the absence of adequate palliatives to address their grievances.
The Executive Director of CTA, Faith Nwadishi, said in a statement on Thursday that government's decision to raise the salaries of its officials while neglecting the plight of ordinary citizens, was a clear demonstration of a misplaced sense of priorities.
She said: "While citizens are left to bear the full brunt of the removal of subsidies, grappling with skyrocketing prices of essential commodities and services, the government's move to enrich itself further, only exacerbates the growing inequality and widens the gap between the rulers and the ruled.
"It is deeply disheartening to witness such a blatant disregard for the well-being of the people. The removal of subsidies has caused immense hardships for ordinary citizens, who now face increased costs of fuel, transportation, and other basic necessities.
"These burdensome consequences have not been addressed adequately, and the absence of any meaningful palliatives further compounds the suffering of the already vulnerable populace.
"The Centre for Transparency Advocacy firmly believes that public officials should be servants of the people, working tirelessly to uplift the living standards of citizens and ensuring their well-being.
"The proposed salary increment not only contradicts this fundamental principle, but also undermines the trust and confidence of the people in their elected representatives.
"CTA, therefore, calls on the government to immediately reconsider its decision and redirect its efforts towards addressing the pressing needs of the citizens.
"Additionally, the government must prioritize the provision of palliatives to alleviate the burdens faced by citizens, particularly those in vulnerable and marginalized communities.
"Furthermore, we implore the government to enhance transparency and accountability in the use of public funds. We demand that a comprehensive audit be conducted to ensure proper interrogation of the salary increment for government officials at this time to ensure  that public resources are utilized judiciously for the benefit of the people.
"CTA strongly opposes the 114% salary increment for government officials in the face of citizen suffering due to the removal of subsidies. We stand in solidarity with the Nigerian people and call for immediate action to address the challenges they are facing."
The organization called on government to prioritize the welfare of its citizens, provide necessary palliatives and ensure transparency in the use of public funds.