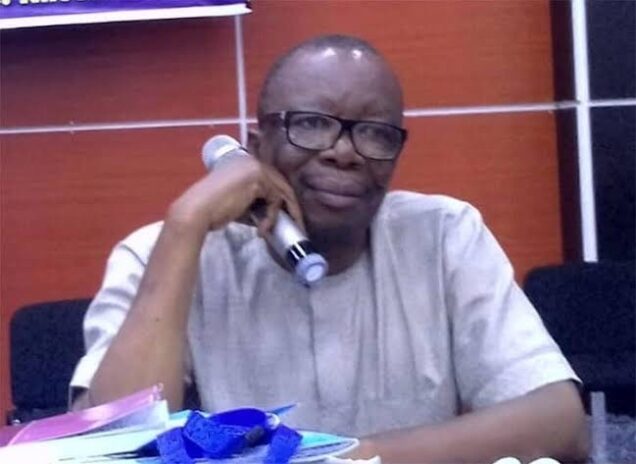 Prof. Emmanuel Osodeke, the National President of the Academic Staff Union of Universities (ASUU), said the union will appeal the ruling of the National Industrial Court of Nigeria (NICN).
The court had on Wednesday, ordered ASUU to discontinue its 7-month strike, ruling in favor of the Federal Government.
Speaking with Punch, Osodeke said "Our lawyer is filing an appeal and stay of execution of the ruling. Our members should remain calm and strong. A people united can never be defeated.
"If the FG believes that this is the best way to solve the problem, good for them. They have denied Nigerian children their rights. Nigeria has a country that is going to be punished for what the FG has just done.
"You can be sure that thousands of my colleagues will leave this country. The last time we had this kind of treatment was during the military era.
Dr. Dele Ashiru, the Chairman of ASUU, University of Lagos chapter, described the ruling as "unfair and rather shameful."
Reacting to the ruling, Ashiru said, "It is unfair and rather shameful that the industrial court has ruled in this manner.
"In the real sense and as this court ruling shows, the judiciary is simply an arm of the apparatus of the capitalist state, just as the police and army."
Also, the National Association of Nigerian Students has kicked against the ruling.
A statement signed by the National PRO, NANS, Temitope Giwa, said the ruling mandating the lecturers to call off their strike betrayed equity, adding that the court was supposed to ask the Federal Government to meet the demands of lecturers.
NANS, in the statement, said, "Our attention has been drawn to the news of a court judgment mandating the Academic Staff Union of Universities to call off its seven-month strike.
"As an association, we feel disturbed to read the judgment news because we believe it betrays equity. Ordinarily, the Federal Government is not meant to have dragged ASUU to court.
"But, the fact that they had to drag ASUU to court is a signal that this government cannot handle the crisis. And, we want to state categorically that the court cannot force members of ASUU back to lecture theatres."