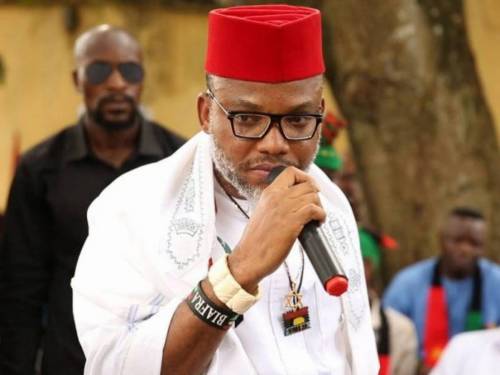 A Federal High Court in Umuahia, Abia State on Wednesday ordered the Federal Government to pay N500 million to detained leader of IPOB, Nnamdi Kanu and return him to Kenya from where he was abducted.
Justice E . N Anyadike, who presided the case stated that the extradition of Kanu from Kenya without recourse to the legal process was a flagrant abuse of his fundamental human rights and ordered his return.
According to him, the Federal Government failed to disprove the claims of the applicant that he was arrested, blindfolded, tortured, and chained to the ground for eight days in Kenya before his extradition to Nigeria.
"Court ruled that the Extraordinary Rendition is a violation of his fundamental rights. All 7 prayers sought from the court granted, including restoring him to his state of being as of 19th June, 2021 & halting his prosecution."