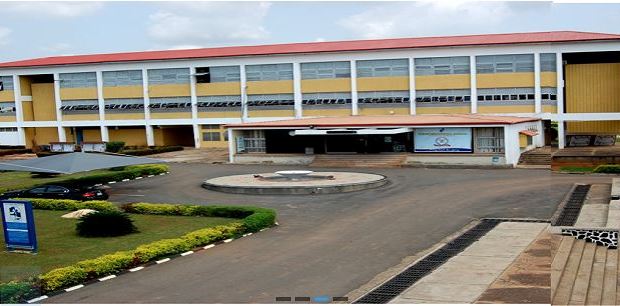 Eleven female Muslim students at the school and the Muslim Rights Concern (MURIC) had instituted the suit over the alleged refusal of the school to allow them wear hijabs on their school uniform.
However, the award of the cost followed application by Counsel for 1st to 5th respondents, Dr Babatunde Ajibade to substitute the name of the former Principal of the school, Mrs Phebean Olowe with the new principal's name, Mr Yinka Akintunde at the resumption of the hearing.
Ajibade informed the court that Olowe had retired from the school and would be proper to remove her name from the suit and substitute it with the name of the new principal.
He said that he does not want to delay the hearing of the suit and wanted it to be heard on merit.
Fajimite, however, told the court that the counsel to the 1st to 5th respondents was aware of the retirement of Olowe since October 2022 and bringing the application for substitution now was to delay hearing of the suit.
Counsel for the 12th applicants (MURIC), Mr Yusuf Anikulapo, aligned with the submission of Fajimite, adding that the respondents had caused unnecessary delay in hearing of the matter.
Anikulapo said that he was just served with the application for substitution in court now and the application has stalled the hearing of the case as slated.
He urged the court to award a cost of N100,0000 against the 1st to 5th respondents.
Justice Ishola granted the application for substitution of the name of Olowe with Akintunde in the interest of fair hearing.
Ishola said that he has considered the argument of all the counsel in the matter and a cost of N20,000 is awarded against the 1th to 5th respondents in favour of each of the 12 applicants in the matter.
The judge adjourned the matter until May 4 for hearing of the substantive application. (NAN)
SYS/SH
The applicants in the suit are Faridah Akerele, Aaliyah Dopesi, Akhifah Dokpesi, Raheemah Akinlusi, Imam Akinoso, Hamdallah Olosunde, Aliyyah Adebayo, Moriddiyah Yekinni, Ikhlas Badiru, Mahmuda Babarinde, Fareedah Moshood and the Muslim Rights Concern (MURIC).
Other respondents in the suit are the School Principal, Mrs Phebean Olowe; the Chairman, Board of Governors, Prof. Abideen Aderinto; and the Deputy Vice-Chancellor (Academics), Dr Olalekan Jeremiah; Prof. Akintunde Olatunji, Lukman Ajibade, Mrs Oluwole Olubunmi, Tunde Aro, Fatumise Abey.