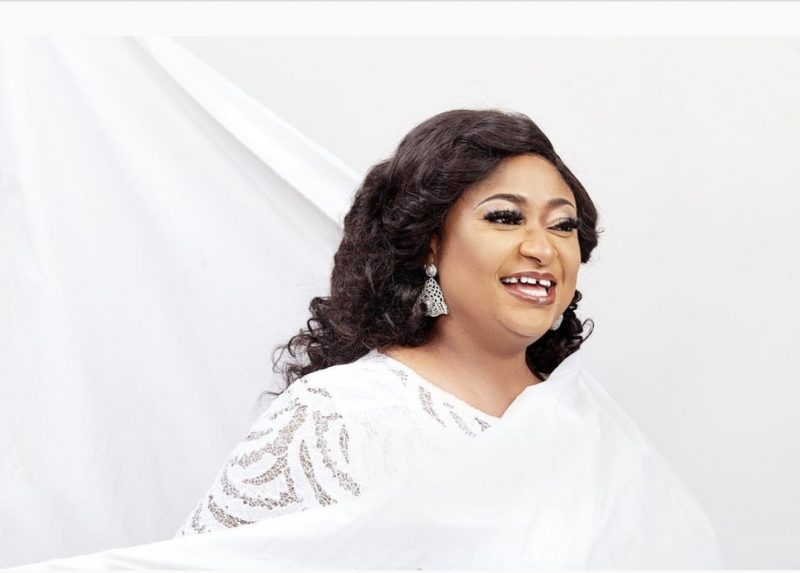 Nollywood actress, Ronke Oshodi-Oke has recounted how her daughter's friends allegedly tried to kill her by poisoning her water with bleaching liquid.
She shared the horrific story in a long video posted on her Instagram page.
Speaking in a mix of Yoruba and English, Ronke said "My daughter is in the university now. So what happened was that, about three weeks ago, they called me around 3:45 am that my daughter, Jummy, drank hypo. I was shocked. I went to the school hospital and truthfully she was there. She was crying and not herself.
"Maybe her roommates or friends deliberately poured hypo into her water. They wanted to kill her".
"I had given her the water bottle earlier when I was recovering. I was told to always drink water, but my daughter liked the fancy water bottle and I gave it to her. There is a straw in the bottle. She woke up in the middle of the night to drink water, not knowing that someone had poured hypo into the water bottle.
"They actually wanted to kill her. That's to show you that evil things do happen in this life. I intentionally didn't mention the name of the school because I don't want to soil the name of the school.
The 48-year-old mother of two accused her daughter's college of negligence, saying "But this is the first and the last time I will warn the school. I know the school staff will watch the video. If anything like this happens to my daughter again!
"I only gave birth to two children. Just two blessings from God that I have. If anything happens to my daughter, I wouldn't take it likely. I didn't mention the school's name before they start to say that I'm too handful.
"We went to three hospitals before my daughter got a clean bill of health. You all know that I live by the mercy of God because I'm nothing. And to Nigerian parents, the school is not a public university. It is private. Private school doesn't guarantee the good morals of a child.
"Please check on them, and try to admonish them all the time"