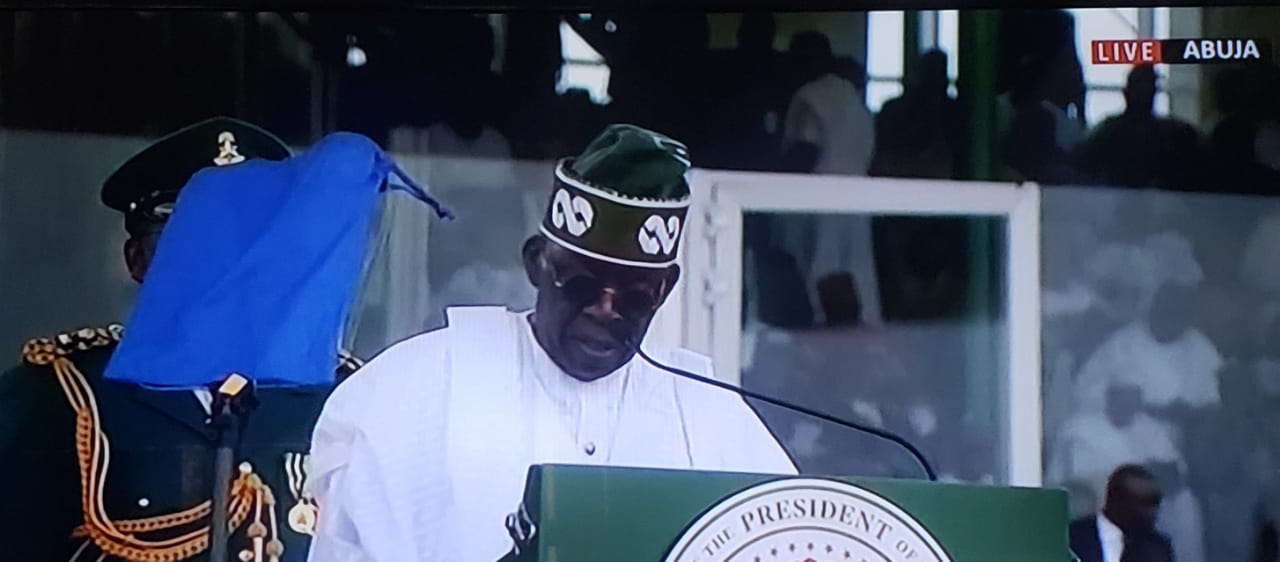 President Bola Tinubu, has vowed that he will defend Nigeria from all forms of terror, as well as end extreme poverty in the country.
Tinubu stated this while delivering his inaugural speech as the 16th President of Nigeria at the Eagle Square today (Monday).
He said, "I will do that through job creation and food security and end to extreme poverty. I will ensure that corruption is tacked by strenghtening anti-corruption agencies."
Earlier, Tinubu said his predecessor and former President Muhammadu Buhari has done his best for Nigeria.
He said, "Permit me to say a few words to my predecessor, President Muhammadu Buhari. You have been a honest man and patriotic leader. Buhari has done his best for the nation."
Tinubu was sworn in as the 16th President of the Federal Republic of Nigeria.
Similarly, Kashim Shettima was also sworn in as the Vice President of Nigeria.
Chief Justice of the Federation, Olukayode Ariwoola administered the oath of office to the President at 10:40 am, shortly after the Vice President took his oath of office.