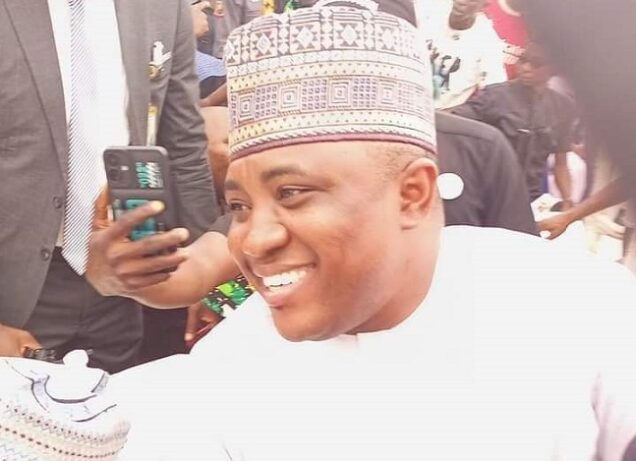 The Social Democratic Party, SDP has alleged that the Kogi Commissioner of Police, Onuoha Bethrand, has perfected plot to intimidate, harass, and massively arrest its members at the behest of Governor Yahaya Bello ahead of the state November 11 governorship election.
Muritala Ajaka, the governorship candidate of SDP said this in a statement issued in Lokoja, the state capital on Friday while appealing to the federal government to protect the rights of ordinary citizens to participate fully in the process leading to the election.
He therefore called on the Inspector General of Police, IGP to step into the matter.
Audu alleged in the statement that one Bashir Gegu, an aide of Governor Bello has supplied a roll call of major supporters of Ajaka to the Commissioner of Police who is set to deploy a squad of policemen supported by Bello's thugs led by the said Gegu to begin invading Kogi LGA from this night.
The SDP lamented that the police commissioner is making himself available for criminalizing political participation by clamping its supporters into detention or possibly execute them to intimidate others.
This, SDP said was to enable the governor to have a field day in 'imposing his puppet candidate on November 11, 2023 when the governorship elections hold'.
"We are by this statement calling on the Inspector of Police, the Police Service Commission and the minister for police affairs to step in and save our souls!
"We invite the world to note that even our candidate was been hunted by this same security chiefs at the pleasure of Mr Bello until we secured a court order before he exercise his liberty to campaign as a governorship candidate!
"We like to point out that the actions of these security accomplices who are engaged in intimidating and attacking our supporters at the behest of Mr Bello is a menacing threat to the survival of our democracy
"No outlaw hiding under gubernatorial immunity must be allowed to procure security officers of the state to attack, kill or incarcerate his opponents to gain advantage in an electoral contest. That is exactly what Mr Bello has perfected in Kogi State and we appeal that the Federal Government of Nigeria protect our rights to participate in the political process as free citizens of Nigeria.
"Our country cannot afford the luxury of looking the other way while Kogi keeps following with blood of innocent persons and gross human rights abuse every election year for Bello to snatch victory in spite of the rejection of the people.