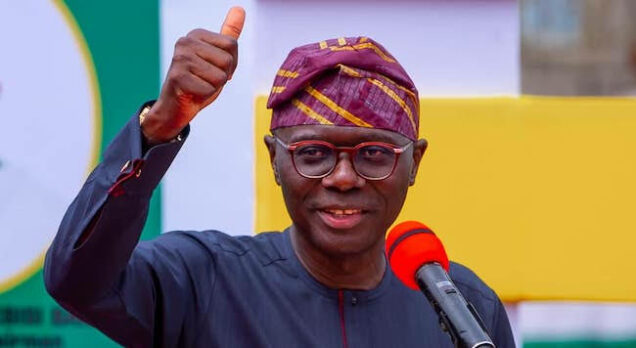 Four political parties have filed a petitions, asking for the annulment of the victory of Governornor Babajide Sanwo-Olu of All Progressive Congress (APC) in the March 18 Lagos governorship election.
Sanwo-olu polled a total of 762,134 votes to win the election.
However, PDP, Labour Party, Allied People's Movement (APM) and the Action People's Party (APP) have now separately asked for nullification of Sanwo-Olu's victory in the petitions they filed before the Lagos State Election Petition Tribunal
The petitions were pasted on the wall of the Rosaline Omotosho Courthouse, Ikeja, venue of the tribunal sitting.
A breakdown of petition against Sanwo-Olu showed that four petitions were filed to challenge the governorship election.
He alleged that Sanwo-Olu was not qualified to contest election at the time the election took place.
He added that the governor-elect was not duly elected by majority of the lawful votes cast at the election.
In the petition filed by Adediran and his party, PDP, the petitioners listed two grounds of appeal to the effect that Sanwo-Olu and his deputy, Obafemi Hamzat, were at the time of election not qualified to contest.
Adediran also submitted that Rhodes-Vivour who was declared by the first respondent, the Independent National Electoral Commission (INEC) haven scored the second highest number of votes was, at the time of the election not qualified to contest.
INEC was the first respondent in the petition filed by Adediran while Sanwo-Olu; Hamzat, APC; Rhodes-Vivour and LP listed were as the 2nd, 3rd, 4th, 5th, and 6th respondents respectively.
Adediran also asked that all votes cast for them in the election be declared wasted.
The tribunal received five petitions challenging elections into the Senate, 26 petitions challenging elections into the House of Representatives for the different constituencies in the state.
13 petitions were filed to challenge the elections into the State House of Assembly. (NAN)