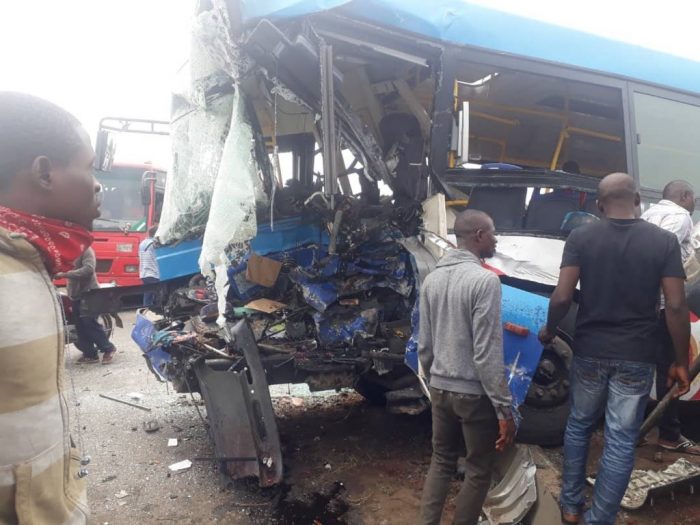 A train and BRT Bus collided in the Ikeja area of Lagos on Thursday morning.
Several passengers are feared dead following the impact of the collision.
The incident occurred in Ikeja-Along area on Thursday morning.
Eyewitnesses alleged that the stubborn driver refuse to stop at the level Crossing when stopped.
Emergency! Emergency!

There is an accident between a BRT bus, carrying passengers, and a train around Ikeja, Lagos state. The casualty figure can not be assertained at the moment, but the victims need urgent medical assistance.

Please retweet and tag relevant agencies. pic.twitter.com/78pXFsmNqf

— 99% OPPRESSED (@Truthfully83) March 9, 2023