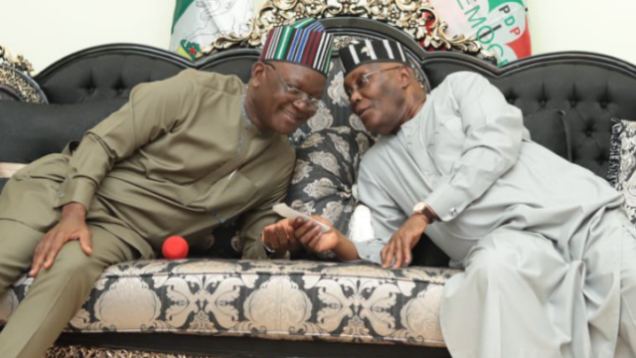 Benue State Governor, Samuel Ortom, in a viral video said any man supporting the PDP's presidential candidate, Atiku Abubakar to be president is an enemy.
Ortom, in the video said to hell with Atiku and any Fulani man.
"To hell with Atiku and any Fulani man and any man supporting Atiku here and there is an enemy. I want this to be known as long as I am governor and except my people tell me that look withdraw from this.
"If you want to be slaves to the Fulani man, you can go there and be slaves. I can never be a slave, it is better I die than to be a slave," he said.
Watch video below.