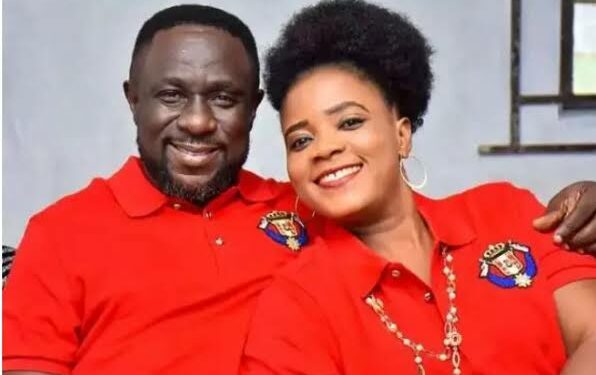 The Yoruba star announced the death of his wife on Friday
In a heartfelt tribute, Olatunji recounted how the deceased was by his side for 16 years, bringing him closer to God and helping him stay focused. He recounted her promise to take care of their children, but sadly, she was taken away by death.
Olatunji, deeply affected by his wife's passing, expressed his everlasting love for her and pleaded with her "not to leave their children behind". He acknowledged his weakness and the importance of her prayers in their lives, saying, "My engine room is gone."
Several fellow Nollywood stars, including Tawa Ajisefinni, Mosun Filani, Folorunsho Adeola, Lola Magret, Toyin Tomato, and Bimpe Akintunde, extended their condolences in the comments section. They offered words of comfort and strength to Lekan Olatunji during this challenging time.