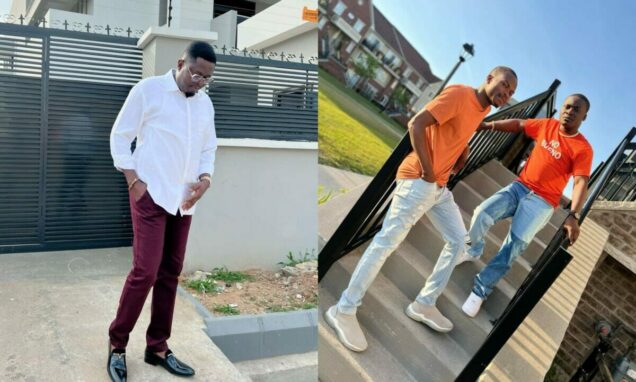 Renowned actor Muyiwa Ademola, popularly known as Authentic, has taken to social media to celebrate the birthday of his twin sons.
The proud father shared his excitement and love for the boys in a heartwarming Instagram post that captured the hearts of his fans.
In a series of adorable photos, Muyiwa showcased the happy faces of his twins, who were beaming with joy on their special day. Alongside the images, the actor penned a touching message filled with blessings and prayers for their future.
"
 Happy Birthday Shout Out to these Authentic dudes. (They don't like taking pictures again o
). The Heavens has blessed you, Taiwo and Kehinde Ademola. The world is yours to have, boys. May all you attempt be a groundbreaking success. Continue to be sources of joy and inspiration to others. We shall always see you and say 'Olorun Seun'. I love you endlessly, guys. Long life and Abundant Blessings. The peak of mine shall be your starting point. Cheers to a new year, sons. 
," Ademola posted.