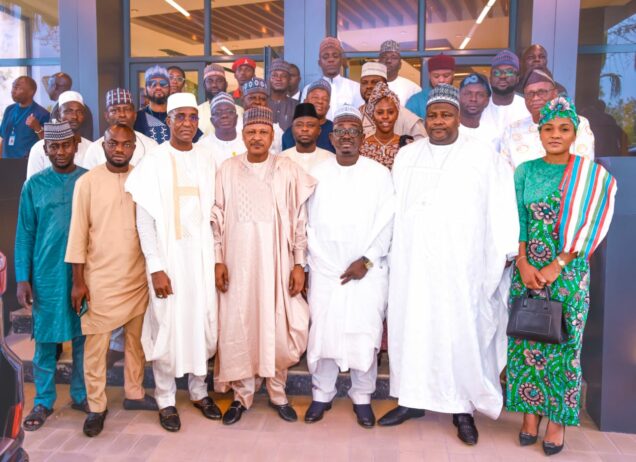 The Minister of Information and National Orientation, Alhaji Muhammed Idris, has urged Nigerians to conduct some soul-searching that will enable collective unity in order to achieve the dividend of democracy.
The minister noted that democracy is nothing if it doesn't bring progress, development, and unity among the people.
He stated this during a courtesy visit by the APC North-Central Zone on Thursday, September 14, 2023.
"National re-orientation is at the heart of the change and hope that we all desire for this country; each one of us has the responsibility to recover his steps and do the right thing," he said, calling on the party members to unite and engage more so that they can achieve great things for the country.
The Minister disclosed the need for the party to galvanize people towards a common understanding and shared vision for what our country should be, and this could be achieved through the party machinery across all levels.
In his speech, the National Vice Chairman of the APC North Central, Alh. Bawa Rijau, on behalf of the National Working Committee of the APC, and Zonal Executives, congratulated the Minister on his well-deserved appointment.
The delegation assured the Minister of their support at all times, charging him to work with his colleagues in the cabinet to fast-track development in the zone.
"The North Central zone did very well in the last election, and because of this, we expect you and your cabinet colleagues to work together to ensure that the interests of the North Central are protected," he stated.