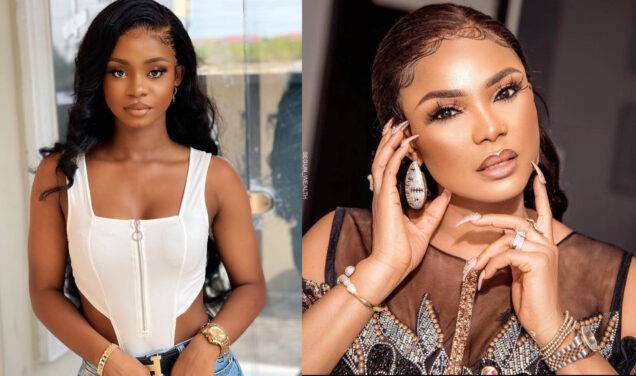 Priscilla, daughter of Nigerian actress Iyabo Ojo, has opened up about the most profound lesson she has learned from her mother.
In an Interview by Jermaine media live, Priscilla's heartfelt revelations shed light on the remarkable lineage of strong women she hails from, emphasizing her own unyielding spirit and the impact her mother's resilience has had on her life.
The young media personality spoke highly of her mother, describing her as an embodiment of strength and fortitude.
Priscilla expressed that, throughout her life, she has never witnessed her mother shed a tear, a testament to Iyabo Ojo's remarkable character.
According to Priscilla, this unwavering display of strength has been instrumental in shaping her own mindset.
Priscilla's admiration for her mother is evident, as she attributed her ability to overcome challenges and maintain a positive outlook to the influence of her strong-willed mother.
Despite facing difficult circumstances, she emphasized that her spirit never falters, owing to the indomitable energy passed down through generations of resilient women in her family.
While acknowledging her own moments of vulnerability, she shared that her mother possesses an extraordinary sense of understanding. In her most trying times, she revealed how Iyabo Ojo has an uncanny ability to lift her spirits without uttering a word of apology. Instead, she encourages Priscilla to embrace life's joys, even suggesting they head out for a night of dancing at a club, effectively infusing her daughter's heart with optimism.