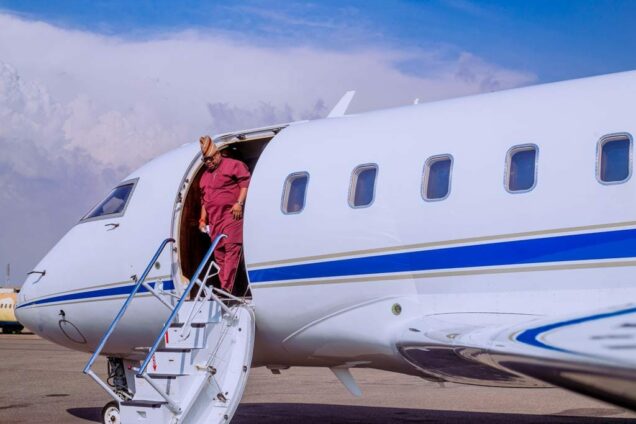 Spokesperson to the Osun State Governor, Mallam Olawale Rasheed has confirmed reported aircraft incident involving Governor Ademola Adeleke.
The media aide, on Sunday, noted that there are strong indications that the two aircraft engines were tampered with before boarding.
Reacting to news reports on the incident, the Spokesperson said the highly technically equipped aircraft was well maintained with the best technical crew and was never an unused platform where birds could build nests.
According to him, the near fatal incident was averted shortly after boarding and less than two minutes after commencement of taxing on the tarmac.
An early warning noise from the engines immediately prompted the pilots to direct evacuation of the passengers.
Olawale said: "Everything happened within five minutes. Early reports from internal investigation indicated sabotage. But the authorities, locally and internationally, are still investigating the incident. We however want to assure the public that Governor Adeleke and his aides are safe and there was no injury or any outward explosion on the plane."
"Mr Governor is hale and hearty," Olawale concluded.