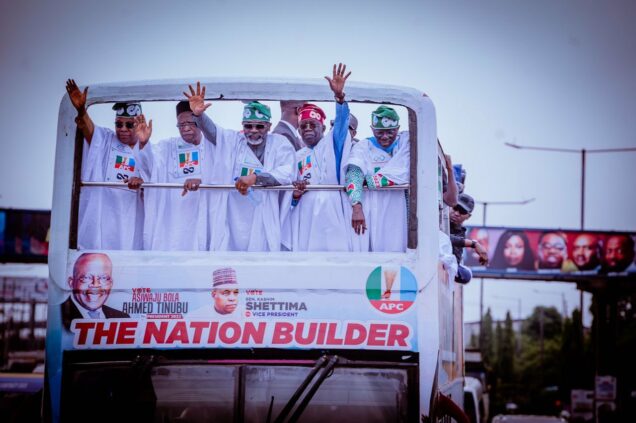 Femi Gbajabiamila, the speaker of the House of Representatives, said those doubting the age of Bola Tinubu should go to meet his late mom, Abibatu Mogaji for reconfirmation.
Gbajabiamila stated this while addressing supporters of Tinubu at the APC rally in Lagos on Friday.
The speaker told the massive crowd at the Teslim Balogun Stadium to go convince the undecided eligible voters that Tinubu is the best to lead Nigeria in 2023.
Governor Babajide Sanwo-Olu, who also spoke at the event, thanked Tinubu for being the architect and builder of modern Lagos.
Sanwo-Olu said the enjoyment in Lagos today was created out of the vision of Bola Tinubu.