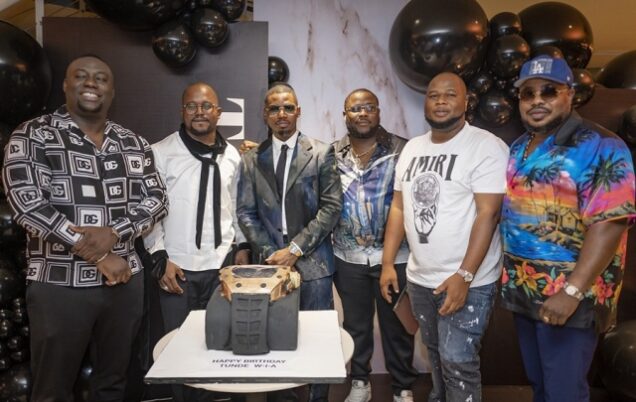 Timaya, 9ice, and Sean Tizzle featured at a gathering of who is who in the Nigerian social circle on Thursday, May 1st, 2023, when Lagos big boy, Sodiq Babatunde Rufai, who is the CEO and Managing Director of Wear It All Luxury and Ruffy Realty Investment celebrated his birthday in grand style, at Circa Non Pareil in Lekki Lagos.
The event was marked with glitz, glamour, and a star-studded guest list that included several top Nigerian celebrities.
The birthday bash featured top-notch performances from Timaya, 9ice, and Sean Tizzle. They thrilled guests with their hit songs. The comedic stylings of Bovi had everyone in stitches, while football legend Obafemi Martins also graced the occasion.
The celebrant, Sodiq Babatunde Rufai, was filled with gratitude and appreciation for the outpouring of love and support from friends, family, and colleagues. In his remarks, he expressed his deep appreciation for the immense love shown to him on his special day.
The birthday celebration was a testament to the achievements of the highly intelligent Sodiq Rufai, who has made a name for himself in the Nigerian business world.