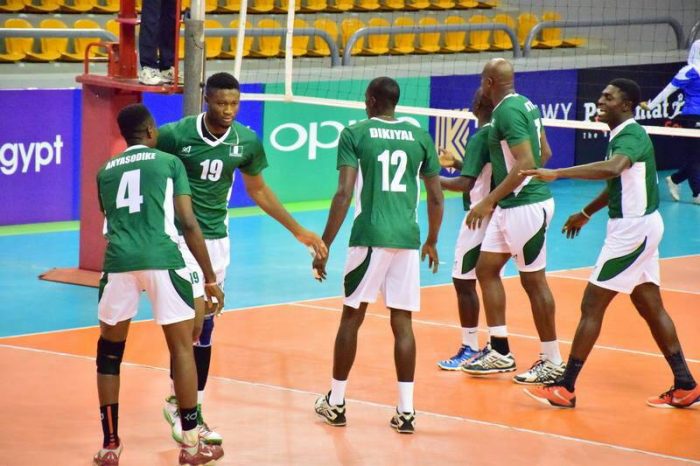 The team lost 0-3 to their Cameroonian counterparts in the third-place match on Monday in Tunis.
The Cameroonians caught Nigeria napping in the early minutes of the first set to lead by seven to two points.
Nigeria struggled to catch up with the Cameroonians, but the set ended 25-21.
The second set looked promising for Nigeria as they led 13 to 11, but they went on to slump and lose 20-25 points.
Sani Mohammed, the head coach of the Nigerian team, said he was proud of his players despite finishing fourth in the championship.
"I am proud of all the players. We intended to pick one of the available slots for the 2023 FIVB World Championship, but in the end, we could not achieve that.
"But the last time Nigeria participated at the Under-21 Championship, we finished in the sixth position. Now, we have finished fourth. So, this is an improvement.
"We came into the championship as underdogs because our results have not been impressive in the under-21 category," he said.
Mohammed added that most of his players have the potential to become world-beaters in the nearest future.
"The players have been together for a long time and I have a strong conviction that they will become world-beaters in the future.
"I am appealing to the leadership of the federation to keep this set of players because their best is yet to be seen by the world," the coach said.
NAN