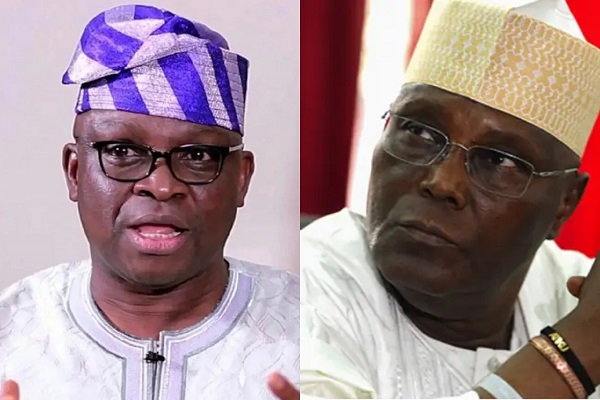 Former Governor of Ekiti State, Ayodele Fayose on Friday said if Atiku Abubakar had won the presidency, the leadership of the Peoples Democratic Party (PDP) would have been more heinous to them.
Fayose was speaking for the first time since his suspension and others were reversed by the National Working Committee (NWC) of the PDP.
He and five others were suspended from the party by the Iyorchia Ayu's led executive before he stepped down after he was suspended from his ward in Benue and upheld by a court.
Fayose in tweets on Friday asked whether they should begin to thank God that Atiku lost the presidential election.
"At least, as it is now, the party can now pick the pieces and face tomorrow as we bid Ayu farewell.
"Think of this…imagine a PDP National Working Committee that should be in very sober and reflective mood after losing a national election, going after leaders perceived to be their enemies, including a sitting governor in the party and suspending them!"