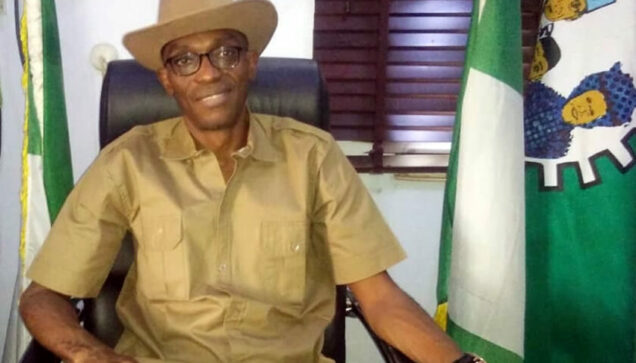 The National Chairman of the Labour Party, Mr Julius Abure, National Secretary, Alhaji Farouk Ibrahim and two others became another set of political parties' executives to be suspended from office since the end of the 2023 elections on Wednesday.
Abure and Njoku were barred from further parading themselves as national officers of the party alongside the National Organising Secretary, Mr Clement Ojukwu and Treasurer of the party.
Onoja had in the application informed the court how the national officers allegedly forged several documents of the FCT High Court to carry out unlawful substitutions in the last general elections.
Among the documents were the receipts, seal and affidavits of the Court to carry out alleged criminal activities.
Onoja tendered several documents confirmed to the Judge that the Chief Registrar of the Court wrote the Labour Party to disown several documents used for the alleged criminal activities by Abure and three others.
In a ruling, Justice Muazu held that the application and the supporting affidavits have made out a good case for the request to be granted.
The judge subsequently ordered that the four officers should immediately stop parading themselves as National Officers of Labour Party.
He fixed April 17 as return date for the continuation of the matter. (NAN) (www.nannews.ng)
NEO/SH