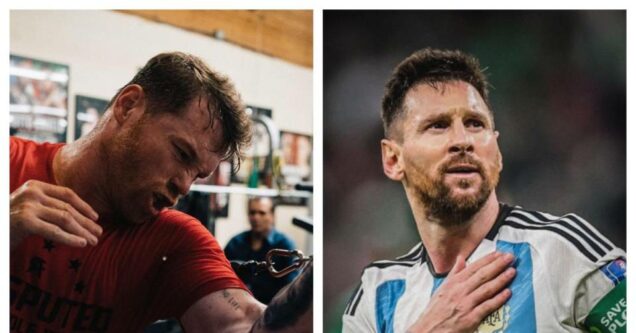 Multiple world boxing champion and proud Mexican Canelo Alvarez has issued a warning to Lionel Messi as he accused the Argentina forward of disrespecting the Mexico flag following Saturday's World Cup clash.
Argentina kept their hopes of being crowned champions alive with a 2-0 victory over Mexico, Messi scoring the opening goal with a sublime finish from outside the penalty area.
Messi has incurred the wrath of boxing superstar Canelo after footage emerged of the Argentina captain with either a Mexico shirt in front of him on the floor in the dressing room during the post-match celebrations.
"Did you see Messi cleaning the floor with our shirt and flag ???? I ask God that I don't find [him]!!" he posted on Twitter.
Canelo wrote in another social media post: "Since the Mexico shirt is on the ground, it's already an insult. Stop b*******ing about what was or wasn't."
Mexico need a win to have any chance of progressing, while they also need a helping hand from Poland.