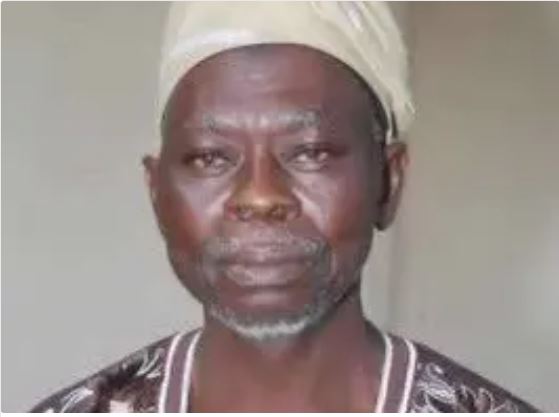 Labour Party state Chairmen on Wednesday cautioned the Lamidi Apapa-led group not to screen candidates for the off-circle election because they remain suspended officials.
Mr. Kehinde Rotimi, the Kwara chairman of LP made the call while addressing newsmen in Abuja.
Rotimi, who is also the chairman of Forum of States LP chairmen said that screening was currently ongoing for the off-circle governorship elections for Bayelsa, Kogi, and Imo.
"When we heard that, we said that was an aberration because they don't have the legal standing to do that.
"We have our own screening committee. The committee has screened many candidates.
"We came here today to meet at our secretariat but we discovered that it was under lock and key."
"If someone goes to court to accuse someone of an offense or crime, the person must be heard according to the provisions of Section 36 of the 1999 Constitution as amended.
"In this case, you accused four principal officers of the party of a very serious offense but they have not been heard by the court the next thing we are hearing is they should stop parading themselves as officers of LP.
"We are part of the chairmen council, which is a very integral part of NEC and have the final authority to rectify any decision taken by the party. "
Rotimi said that the NEC had not met to decide if Apapa and other suspended members would be called back from suspension but they were already parading themselves as officers.
Also speaking, Mr. Ogboloi Kelly, Edo LP chairman said that the National Working Committee (NWC) was an integral part of the NEC so it was illegal for a small fraction of it to break into the party's office and install themselves as leaders.
Kelly said that it was an illegitimate act and therefore it would not be condoned.
The Apapa's group, made up of seven members of the NWC of the Party, installed the National Vice-Chairman (South), Lamidi Apapa, as the acting chairman of the party to replace Julius Abure.
They said they were acting on the judgment of the Federal Capital Territory (FCT) High Court which restrained Abure from parading himself as the National Chairman of the party.
However, the 36 state chairmen of the party forced their way into the party's headquarters, insisting that Abure remained the party's leader.
Mr. Anslem Eragbe, Former Youth Leader of the party who was suspended by the NWC, while reacting to the incident said that the Apapa group was acting on the court judgment delivered.
"They were merely acting in accordance with the party's constitution. We are worried over the bad treatment meted on Apapa," he said.