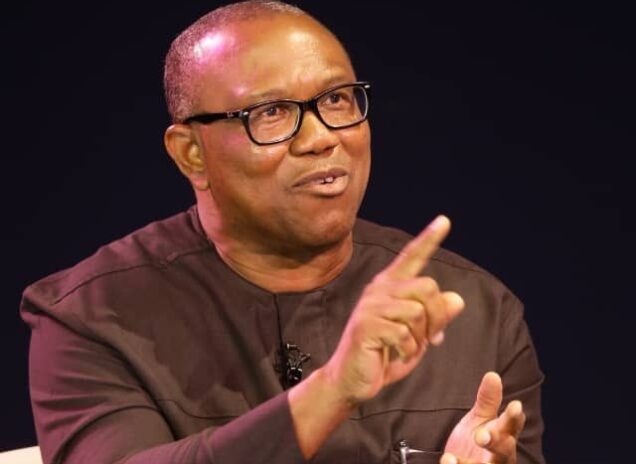 One of Nigeria's presidential candidates in next year's election, Dr. Peter Obi has vowed to fight corruption to a standstill if elected president.
Corruption is a monster in Nigeria, Africa's biggest economy and largest black race in the world. Past governments had promised to defeat corruption, but it has succeeded in crushing them.
Obi, Labour Party's Presidential candidate, is upbeat that he can tame the menace while speaking in Atlanta, United States with Nigerians in Diaspora.
Reeling out statistics as usual, Obi said close to 20 million Nigerians resided outside country and that every member of Nigeria's Diaspora represented a component of Nigeria's human development capital.
"Indeed, if properly harnessed, the Nigeria Diaspora family can catapult Nigeria from good to great. Today, investors interest in Nigeria—as well as across Africa—is spurred by oil and mining companies interested in developing and exporting natural resources.
"But investors interest is increasingly motivated by other opportunities that we offer, notably in agribusiness (Nigeria and the 52 other African nations are home to 65% of the world's arable land), infrastructure and manufacturing, technology, and the production of consumer goods.
According to Obi, in the face of all these challenges, the United States remained the largest foreign investor in Nigeria today.
"Many American firms who have done their homework know that Nigeria has a large and growing consumer market.
My administration, when I am elected President of Nigeria, will make sure that we do everything to sustain these crucial investment inflows.
The presidential candidate said he was in America, the country that gave the world movies and Hollywood.
"Nigeria has followed with Nollywood. Our Nollywood movie industry has shown how Nigeria has nurtured a growing entrepreneurial class. Nollywood is today a booming billion-dollar industry.
"The Obi-Datti administration, from its inception, will continue to encourage investment in infrastructure energy, transport, irrigation, and telecoms to grow these and other sectors. We are eager to quickly close the infrastructure gap between now and 2030.
He said he was looking forward to the international community supporting Nigeria's efforts to promote economic growth and social inclusion; to boldly tackling corruption from its roots.
"We shall also be investing heavily in shoring things up on the security front. Containing and ending violence and extremism will be equally high on my administration's agenda.
"A stable and peaceful Nigeria will contribute to Africa's continued rise and integration into the global economy.
"We will invest in security, diplomacy, and economic engagement with our partners like the United States and other nations. This is what will take us toward a more prosperous Nigeria that will remain a highly valued contributor to the global economy," he stated.