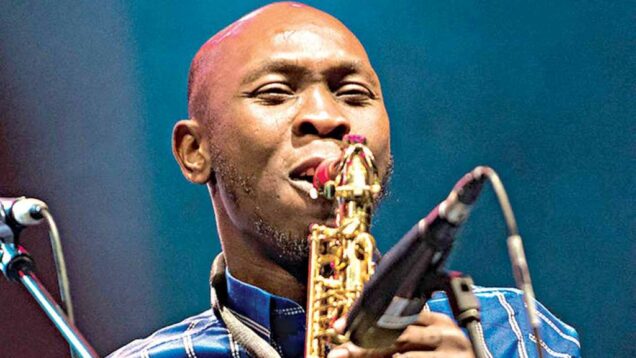 The lawyers called on the Lagos State Deputy Commissioner of Police, Simon Asamber Lough (SAN) to obey the order of the Magistrate's Court to send the artiste's case file to the Lagos State Director of Public Prosecution (DPP).
Seun, a son of the late Afrobeats legend, Fela Anikulapo Kuti, has been in police custody since 15 May, for allegedly assaulting a police officer.
"Mr. Kuti submitted himself to the Police so that he can go answer in court for the allegation of assaulting a policeman. It is the Police who, rather than taking this simple and straightforward step, have decided to create a circus and make a "national emergency" of the matter.
"Now that Mr. Kuti has been put in manacles and taken on parade from one police station to another, and from one location to the other across Lagos State since Monday, 15/5/2023, when exactly is he going to be charged for, as you put it in your statement, "attacking and slapping a police officer in uniform?"
"Mr. Seun Kuti is patiently waiting to be charged to court for the alleged offence so that he can offer his defence. That should not be too much for a suspect to expect. I do hope that Lough as a lawyer, and indeed a Senior Advocate of Nigeria, counseling the Police in this matter, will obey the order of the Magistrate Court to send the case file to the Lagos State Director of Public Prosecution for legal evaluation and possible charge and prosecution before a court of law."
Olumide-Fusika debunked the claim, stating that the singer's team has never engaged in "media trial/defence" of its client.
"The defence team of Seun Kuti has never engaged in media trial/defence of its client. Rather, the team only makes cautioning responses to statements and briefings from the Police to the public against Mr. Kuti," Olumide-Fusika stated.