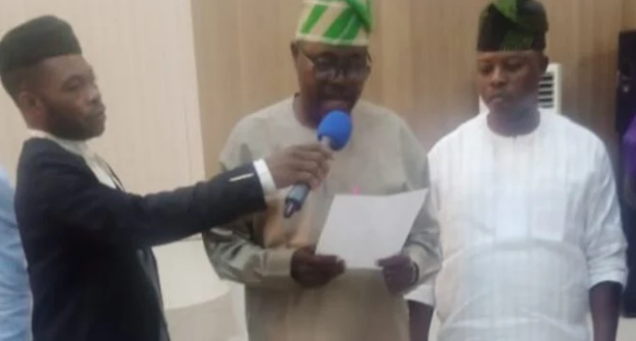 Gboyega Aribisogan, speaker of the house of assembly in Ekiti state, has been impeached.
Aribisogan was removed from his position and suspended indefinitely on Monday after 17 of the 25 members of the assembly voted in favour of his sack.
Thereafter, the lawmakers elected Olubunmi Adelugba as the new speaker.
He said Fayemi was colluding with seven lawmakers of the state assembly to impeach him.
On November 15, Aribisogan, who represents Ikole constituency 1, was elected as the new speaker of the assembly.
Twenty-four hours after he was sworn in, the police laid siege on the assembly complex over claims that some persons were planning to attack the lawmakers.
The assembly was subsequently shut down as a result of the development.
In an interview with Channels Television on Sunday, Aribisogan said he has appealed to Usman Baba, the inspector-general of police (IGP), to speak with the police command in Ekiti to reopen the assembly.