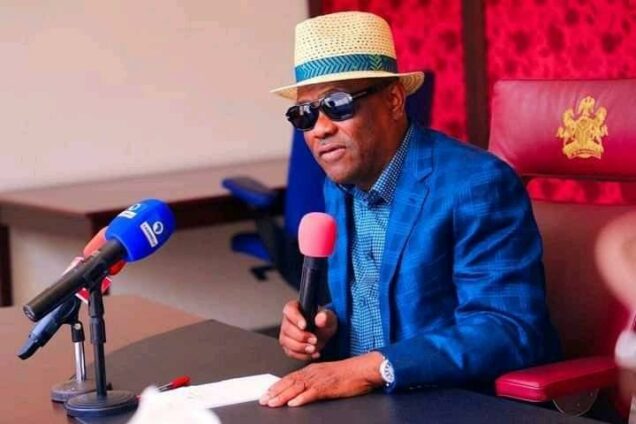 Rivers State Governor, Nyesom Wike on Tuesday warned of the dare consequences if members of the G-5 Governors are expelled from the Peoples Democratic Party (PDP).
He said the party would collapse if such action was ever carried out, saying nobody could force them out of the party they built.
Wike warned those issuing threats of possible punitive action against the G5 governors to perish the thought.
"Nobody can drive us from this house we have built. All of us will fight here. So, if anybody thinks that you can just sit in your house and dish out orders, it will not work. The house will collapse on you. So, you better think twice," he warned.
"They are not bothered, but those of us who, since 1998 joined this party, contributed for the survival of this party until now, we keep shouting always when we see danger coming.
"Abuses upon abuses, it will not change anything, rather it will spoil more things. What you don't know, ask people, seek for advice, people will help you to solve the problem," he said.
The Rivers State governor said abusing members of the Integrity Group of the PDP would only complicate the lingering crisis in the party.