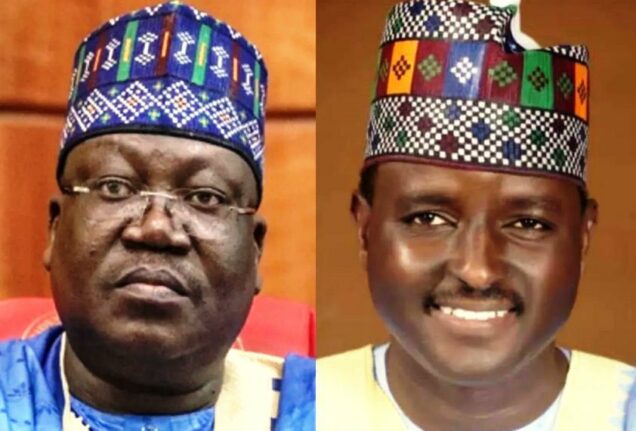 Bashir Sheriff Machina has once again defeated the President of the Senate, Senator Ahmad Lawan, in the battle for the APC ticket for Yobe North Senatorial District.
The Court of Appeal in Abuja today upheld the judgment of the Federal High Court sitting in Damaturu, Yobe State which held that Lawan was not the APC candidate for Yobe North Senatorial District in next year's election into the National Assembly.
The High court submitted that Lawan did not participate in the legally recognized primary election of the APC to select its candidate in the election held on 28th May 2022.
The court noted that the 9th June primary election was not monitored by INEC.
Mr. Lawan appeared in the case as the 2nd respondent indicating that he and the APC were working at cross purposes while trying to achieve a goal.
The appellant(APC) was ordered to pay the sum of N1 million to the 1st respondent (Bashir Sheriff).